Solutions in Upper Arlington for Missing Teeth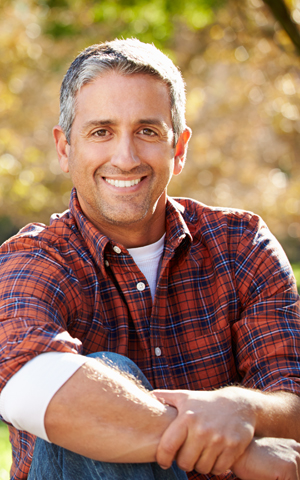 Dr. Miely and his restorative dentistry team work hard to diagnose and manage diseases of the mouth. We use restorations to support oral structures so that you can chew and speak properly, and feel good about the aesthetic of your smile.
Is it Time to Restore your Smile?
If you have suffered from dental trauma or the effects of decay or disease, restorative dentistry might be appropriate for you. Restorative treatments restore your oral health and give you back your strong and functional smile.
Help For Common Tooth Problems
Cracked teeth? Broken smile? Is a tooth chipped or missing? All of these common issues can be helped and corrected with restorative dentistry. Restorative dentistry uses dental crowns, veneers, fillings, and other treatments to restore teeth after damage or decay. If you have cracked, broken, chipped, or missing teeth, call us today in Upper Arlington.
Restorative Treatments We Offer: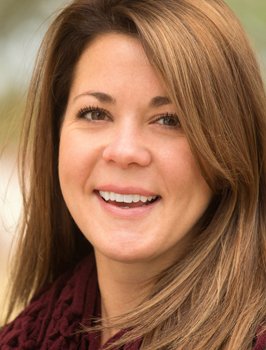 Dr. Mark A. Miely offers a wide variety of restorative dentistry treatments, including:
Tooth Colored Fillings | Dr. Miely will remove tooth decay and fill cavities with a durable composite that matches the shade of the natural tooth.
Dental Crowns | If the integrity of your tooth has been compromised, we can restore it with a porcelain crown. We even provide same day dental crowns so you can leave with a new smile after a single appointment.


Learn More About Dental Crowns

Porcelain Veneers | Gaps, cracks, and stains can all be corrected with porcelain veneers. These thin sheets of porcelain are bonded to the tooths' surfaces to create a uniform appearance.


Learn More About Dental Veneers

Dental Bridges | Dental bridges fill the gap left by one or more missing teeth. We design beautiful prosthetic teeth based on the shape and color of your true smile.


Learn More About Dental Bridges

Dentures | If you are missing a full arch of teeth, restore your smile with a set of custom-made implant supported dentures. In terms of form and function there's no better denture option.


Learn More About Dentures

Dental Implants | Patients who are missing one or multiple teeth should discuss their dental implant options with our Columbus, OH, implant dentistry expert, Dr. Mark, A Miely, DDS. Dr. Miely can both place and restore dental implants right here in our office near Grandview Heights, eliminating the need to visit multiple specialists. Our dental implants are made to last and the procedure is safe and simple. Contact our implant dentistry office in Upper Arlington today to learn more!


Learn More About Dental Implants
Schedule a Restorative Dentistry Consultation in Upper Arlington!
Whatever it takes to give you back your oral health can be completed right here in our office. Visit Dr. Miely for a consultation, where you can decide what measures should be taken to recreate your healthy and confident smile.
We never double book because our patients deserve individualized attention. For better dentistry, schedule an appointment with Dr. Mark Miely today! We work with patients all over the Upper Arlington area, including Hilliard and Grandview Heights.
Related Content